About in the pink stores inc.
We are always looking for talented, positive, EAGER individuals to join our company. We strive to delight our customer and believe that happiness never goes out of style. If you don't see a job posting below that suits your skills or have additional questions , reach out to jobs@inthepinkonline.com. Our seasonal applications are typically posted in February for the summer ahead. Please note that due to the large number of seasonal applications between February and May, it may take us up to 5-7 business days to reply. We thank you for your understanding!
Established in 1997 by Sandra and Gordon Russell, In The Pink Stores, Inc. currently owns and operates 11 women's apparel retail stores on Cape Cod, Martha's Vineyard, Nantucket, and Boston, including the largest group of Lilly Pulitzer® Signature Stores in the nation. The first privately owned Lilly Pulitzer® Signature Store of its kind, in the pink opened on the island of Nantucket in 1997. We quickly learned that the Cape and Islands embody some of Lilly's greatest joys: family, fun, friends, beach, play, and parties. Having grown to operating eight Signature Stores and an online store, in the pink continues to create playful ways to bring customers of all ages the fresh and classic Lilly Pulitzer® styles that have made the brand famous.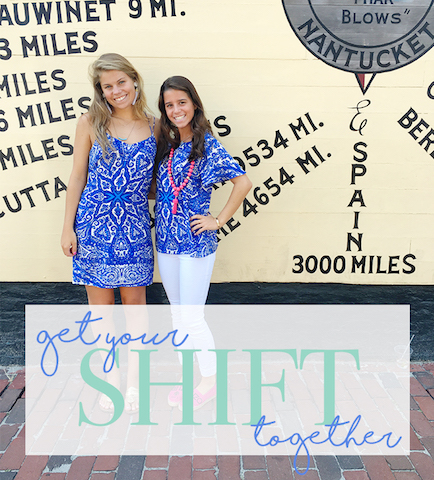 Offering customers options for all of their resort-wear needs, we opened Shift—Nantucket's premier women's boutique— in 2010 as an extension of our flagship space at In The Pink Nantucket. As a result of Shift's success, our contemporary boutique grew to its own space on Main St, Nantucket in 2015. Buoyed by Shift's success, RESORT opened in Mashpee, Massachusetts in the spring of 2014 & expanded to Chatham in 2015. As of 2017, both of our RESORT locations have joined the Shift brand to now offer 3 Shift boutiques servicing our customers with a large assortment of brands such as Sail to Sable, Tori Richard, Jude Connally, Alice & Trixie, Julie Brown, Kate Spade, Shoshanna, Milly, and Persifor, among other brands.